Local Print Shops vs. Online Printing: How to Choose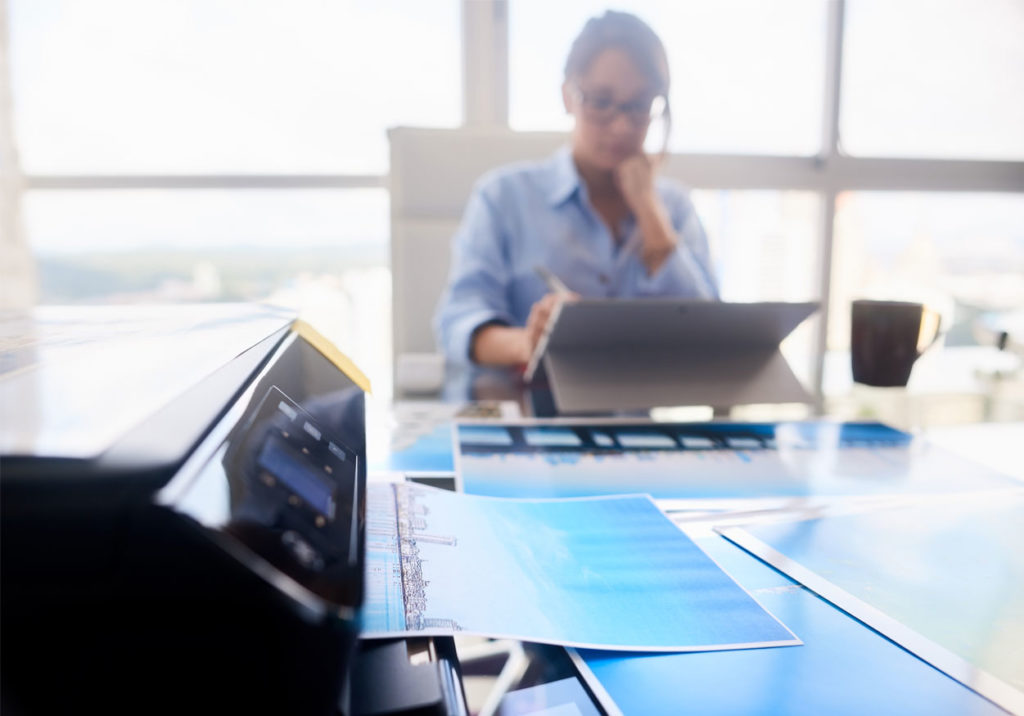 It's a debate as hotly contested as mustard versus ketchup (okay, not really, but you get the idea). You have a print project that needs to get done, fast. What's your best option: your local print shop or online printing?
We think a professional, local printer beats an online printer every time. Here are a few reasons why:
They may look less expensive, but…
Cost drives many print projects. Online printers often tout their competitive pricing and low overhead. That's because there's rarely a person–other than you–reviewing your project for errors. You also have to make sure the file you're uploading perfectly meets the necessary technical requirements. A good local printer reviews your files and can suggest ways to make your project look better, whether through different types of paper and inks, sizing, image resolution, and more.
Don't forget to figure in the cost of you or your employee's time to ensure that the file they submit online is correct. Many times you can work with a local print shop to bundle projects for cost efficiency. Best of all, you can actually talk to a person or meet with them face-to-face to discuss your project, even if it's a small job like business cards or a brochure.
Who's reviewing your proof for mistakes?
A good printer, online or offline, offers you a project proof to review before its printed. Some online printers, usually for an extra fee, will send you a hard copy proof or have an employee check the file for obvious errors. The key difference: your local printer provides a hard-copy proof, usually for no extra charge, and can catch errors that an online printer won't.
Experience = great customer service
Great customer relationships are the foundation of successful local printing companies. Your local print professionals want to know you better so they can provide solutions to your problems. They get to know your brand, which logo colors are just right, and review every single printed piece that leaves their shop for typos or graphic design errors. That experience means you get great customer service: your project is proofed, printed correctly, and met your deadline.
Most local print shops will also manage your digital files and artwork so you don't have to worry about losing an original logo or image or know how to upgrade them.
Knowledge
A good local printer uses modern technology and equipment; their staff knows printing terminology and the latest advances in the industry, including what their shop's capability is to produce specific types of projects. Knowledgeable staff in turn can brainstorm ways to get your project done cost effectively.
Your job just got easier
Many companies have multiple print projects across departments, from marketing or compliance to quality control and human resources, with tight deadlines. Building a trusted relationship with a local print shop means you can turn your project over to your printer knowing that they'll run with the project, give you a proof, and deliver it on time. You just made your job easier—and you can check off another task on your to-do list.
Next time you're considering an online printer versus calling your local print shop, consider all of your options.