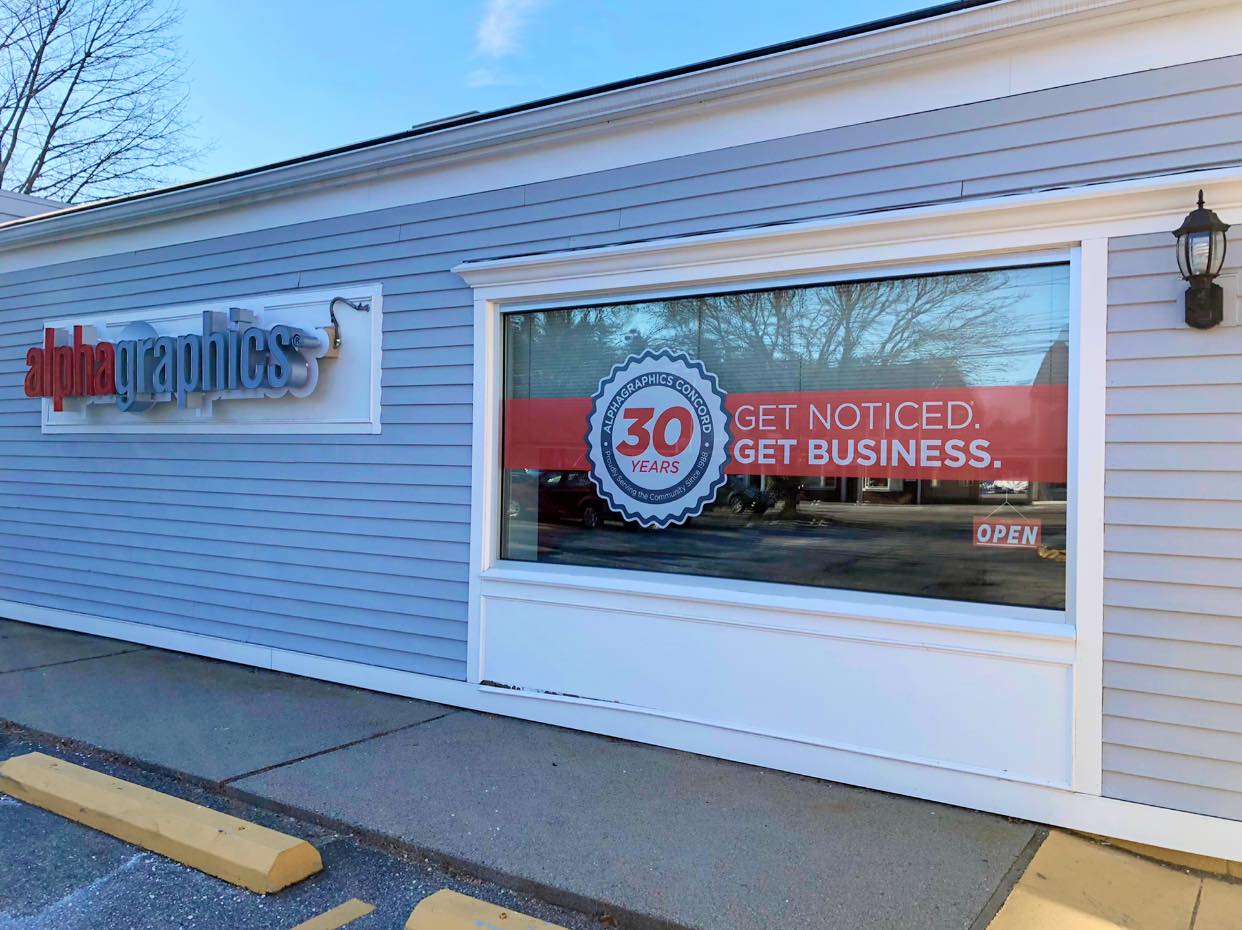 Client-focused relationships are at the heart of our success.
AlphaGraphics Concord was opened in 1988, during the booming days of print.
AlphaGraphics Concord has been an integral part of the Concord, MA community since Connie Levinson/Goodare opened the doors in 1988. Connie and David Goodare continued to grow and improve the business through economic, industry, and printing technology changes.
David and Connie decided it was time to retire and sold the business to Chris Carrier in 2016. Chris continued to grow the business and add technology expanding the world of AlphaGraphics into signs, digital design, and marketing services. Chris Carrier added Chris Oberg as a business partner in 2019 and together, Chris and Chris expanded their business by acquiring Infinite Imaging in Portsmouth, NH later converting this location to AlphaGraphics Portsmouth.
By combining the skills of the Concord, and Portsmouth locations, a team was created that can seamlessly and easily scale to the needs of clients in either region at a moment's notice. Chris and Chris created the best of both worlds - the capabilities of a large commercial printer and marketing firm with the personal touch of a local shop.